TUESDAY 27 APRIL 2021
Bridge Technologies VB440 Underpins Densitron UReady 4RU Solution
OSLO, Norway 04 2021
After cementing their working relationship in September 2019, Bridge Technologies are proud to support Densitron's development of a new four-unit, rack-mountable Multiviewer+ system based on Densitron's Intelligent Display System (IDS) solution. The new Multiviewer+ incorporates a Densitron UReady 4RU touchscreen 19" monitor now integrates the full functionality of Bridge Technologies' VB440 monitoring probes using the Widglets™ API.
Densitron is a global leader in innovative Human Machine Interaction (HMI) and displays technology that provides intuitive touch control, routing and monitoring capabilities to broadcast and production customers.
Designed to take operator control to new levels, the Multiviewer+ can be used to control multiple third-party systems for applications such as broadcast lighting, camera positioning and signal routing. With the IDS Core software enabling flexible and powerful control, the new solution incorporates a rackmount-ready Densitron UReady 4RU 19" monitor – which features a TFT display with capacitive touch control – as well as Bridge Technologies' VB440 IP probe for the monitoring and analysis of high bit-rate broadcast media traffic.
Built to comply with the requirements of the SMPTE ST2110 and ST2022-6 media IP standards, the VB440 IP probe allows production teams to continuously survey all layers of media transportation on an IP network and facilitate quick resolution of potential problems. Integrated into the Multiviewer+ via the Widglets™ API, the VB440 allows the system to display 2, 3 or 4 comfort monitoring screens in conjunction with a range of various monitoring elements, including waveform data or any configuration of data display required by the user.
the IDS Core software enabling flexible and powerful control, the new solution incorporates a rackmount-ready Densitron UReady 4RU 19" monitor
Speaking of the natural congruence of Multiviewer+ with VB440 monitoring capabilities, Simon Jones, CEO of Densitron, said: "As pandemic conditions continue and mean smaller deployments for studio-based and outside broadcast projects, we believe that this very powerful, compact and easy-to-use solution will resonate with production teams everywhere. From the start of our discussions, it was clear that the combination of Densitron and Bridge Technologies' R&D could deliver an amazing end result, with the VB440 providing the opportunity to give broadcasters a wealth of data-driven insight. Combine this with the robust UReady monitor and the IDS solution, and you have a fully scalable and highly intuitive solution for today's fast-moving broadcast and production sectors."
Expanding on this idea, Chairman for Bridge Technologies Simen Frostad said: "The way that Densitron have integrated our Widglets™ API technology into their IDS solution and UReady touchscreen is fantastic, and demonstrates such a keen understanding of what kind of information production engineers need, how they need it presented to them, and how they can work with it most efficiently." He continued: "Indeed, we can speak to that from personal experience – we use Densitron products throughout our IP-based studio in Oslo, where we produce our weekly Bridge Show, and their clear, slick and intuitive workflows make life so much easier."
Frostad can be seen talking with Jones about the relationship between Bridge and Densitron in the February 16ths episode of 'The Bridge Show', available on YouTube.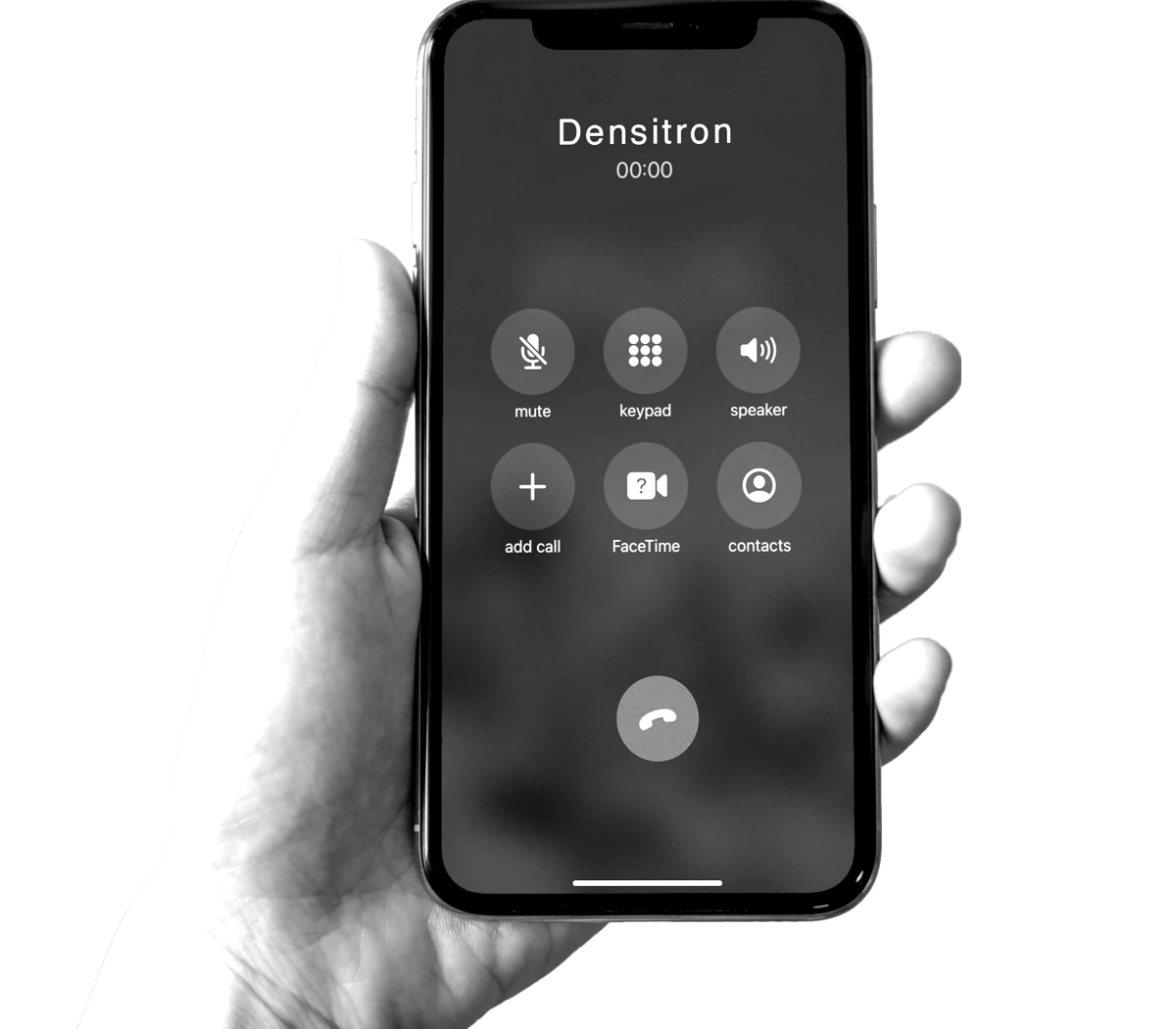 Contact us
For more information about Densitron or any of our products and services please contact one of our regional offices or contact@densitron.com
Contact us