MONDAY 16 NOVEMBER 2020
NEP
As connectivity has improved, and with it, the ability to use powerful core production systems at distance, it is not surprising that more flexible production concepts have gained in popularity. Approaches vary between broadcasters and service companies, but you would be hard-pressed to find a business in the sector that isn't experimenting with some form of production resource sharing.
This is certainly the case at NEP, which developed a world-first Centralised Production concept in 2015. Five years on and the idea of remotely accessing production systems situated at key broadcast centres – thereby removing unnecessary system duplication from the equation and allowing space and personnel savings in outside broadcast units – is now increasingly integral to NEP's business worldwide.
For NEP, the implementation of Centralised Production has revolved around its Hilversum base. Located in the city's Media Park, Hilversum is now regarded as one of NEP's main global innovation and connectivity hubs, from which it is able to offer its clients comprehensive 'glass to glass' solutions. As well as extensive studio and gallery facilities, NEP offers production services encompassing graphics and CGI, premium playout and the use of its own CDN (Content Distribution Network).
Theo Stam, Lead Solutions Consultant at NEP, recalls that the company "set about the process of centralising our production resources across studios and production galleries. For instance, we wanted it to be possible for our galleries in Hilversum to be used for production work across the Netherlands and also in conjunction with NEP's European network." As might be expected, quality and consistency of equipment were at the top of the priority list, leading the company to standardise a number of core systems.
In search of a standardised control and display system for assorted studio and gallery functions, Stam and his team came into contact with Densitron Business Development Director Reuben Such. He introduced them to the Intelligent Display System (IDS) solution, which provides a flexible network-based modular display and control system for custom operations in any operational environment. Designed for ease of scalability and integration with other primary broadcast systems, such as newsroom management solutions and production controllers, IDS is now in use at some of the world's most critical broadcast hubs.
introduced [NEP] to the Intelligent Display System (IDS) solution, which provides a flexible network-based modular display and control system for custom operations in any operational environment.
As NEP's familiarity with IDS has increased, so has its reliance on the system to undertake a lengthy inventory of day-to-day tasks. As of 2020, it is now being used to control lights, cameras and studio door information – the latter including details of the production taking place, with the ability to carefully customize the precise elements that need to be displayed in each case.
IDS has also been integrated with a number of other core systems, including the Ross OverDrive automated production control system and the Avid FastServe playout server. The latter integration was achieved thanks to a bespoke plug-in developed by the Densitron team, of which Stam remarks: "That was a great example of the collaboration with Densitron as they came up with the plug-in extremely quickly, allowing full integration with the Ross system."
Most recently of all, NEP has been using IDS with its groundbreaking 'intelligent outside broadcast' unit, iOB. Showcased at IBC in 2019, iOB takes the form of a versatile, pod-like facility delivered on a flatbed truck. Supplied in a pared-back state so that clients can add precisely the equipment they require, iOB effectively serves as a remote production gallery that can utilise shared system resources – located both at Hilversum and other NEP locations – as part of the Centralised Production concept.
The company has also recently invested in 2U 19" rack monitoring control panels from Densitron. Supplied rack-mount ready, these panels feature TFT displays with capacitive touch for broadcast applications – primarily signal and picture monitoring.
Highlighting the "excellent support" and advice they have received from Reuben Such and his team, Stam says that the Densitron equipment is now playing a vital role in "achieving this more flexible vision we have of production control and resource-sharing – something that we are applying to a variety of productions in sports, news and entertainment."
For his part, Such also draws attention to the "close working relationship" that has developed with NEP over the last few years: "It's a really good collaboration. They are a very progressive and forward-looking company, and they invariably have valuable feedback to impart. It is great to see IDS playing such a major role in their day-to-day operations as their Centralised Production concept continues to evolve."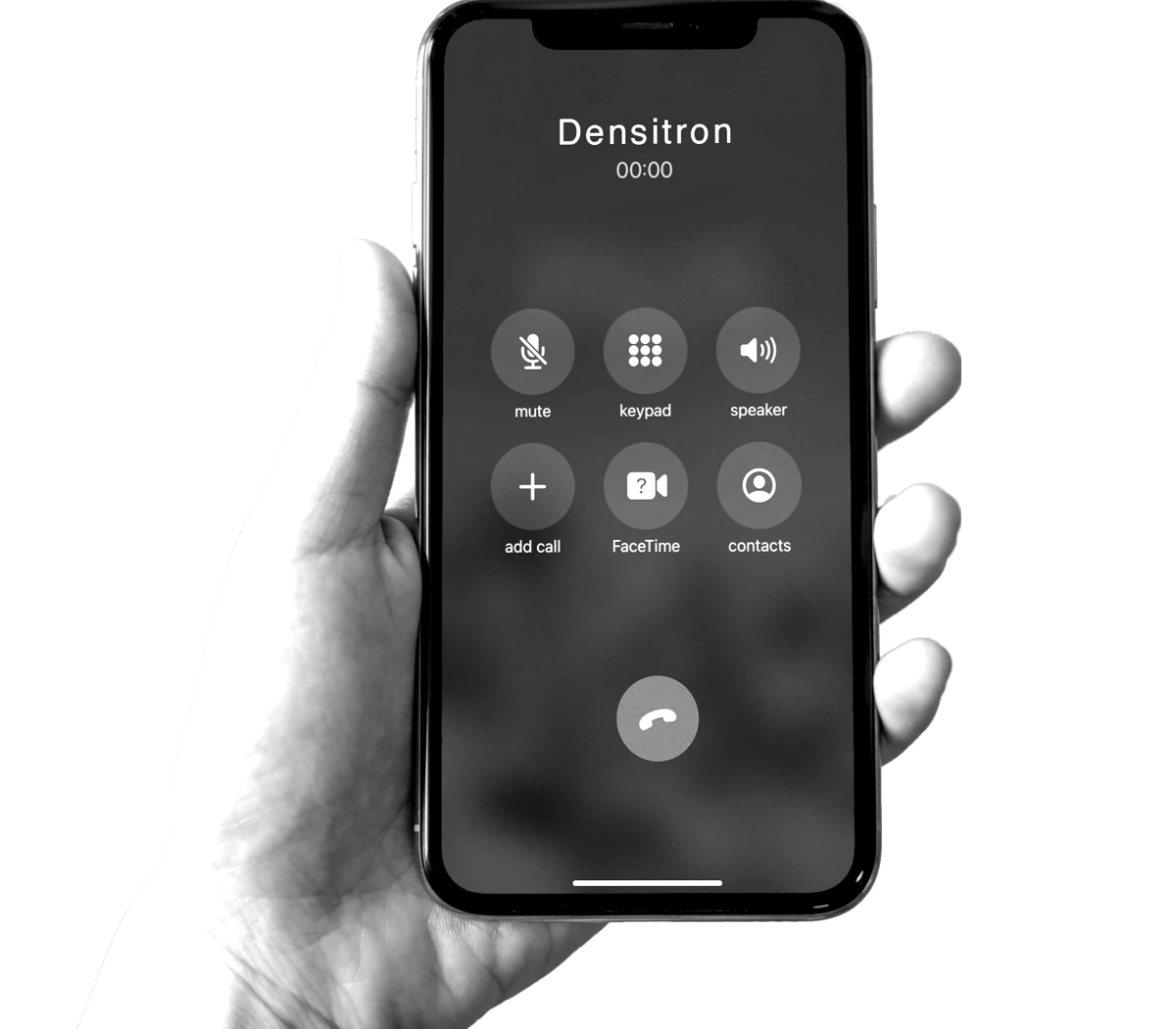 Contact us
For more information about Densitron or any of our products and services please contact one of our regional offices or contact@densitron.com
Contact us