TUESDAY 22 NOVEMBER 2022
Revolutionising Production Timers for Channel 4
Summary
Channel 4 News produces variable - and fixed-duration bulletins and on-air times and was seeking to upgrade its production timer. After looking around for an alternative solution Channel 4 discovered IDS and reached out to the team to create its production timer for its lunchtime and evening bulletins as well as newsflashes.
Background
Channel 4 is a publicly-owned and commercially-funded UK public service broadcaster, with a statutory remit to deliver high-quality, innovative, alternative content that challenges the status quo. It is produced by ITN and has been in operation since Channel 4's launch in November 1982.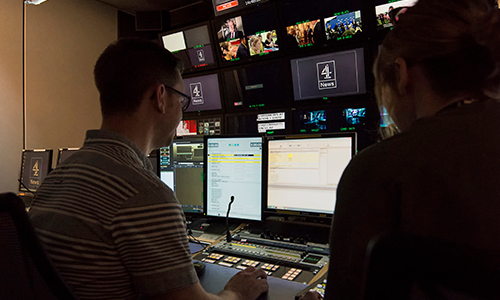 Anyone can learn to use IDS in a few minutes. It just works. IDS generally makes our work flow much smoother.
Solution
Channel 4 News Programme Director Martin Collett said, "With IDS we have gained additional function on our previous production timer. Various elements within our bulletins had typically required certain details to be manually entered for each, but the IDS production timer calculates and enters those details for us automatically.
"We have also just added the ability to display the status of our talkback system, so any worrisome issues can be addressed immediately. So in addition to being a production timer, IDS provides additional safeguards that are really useful."
Eight display screens using IDS Remora display processors are strategically located throughout the Channel 4 News gallery and newsroom and are driven by the IDS core and touch screen in the gallery, which enables everyone to see the countdown to on-air.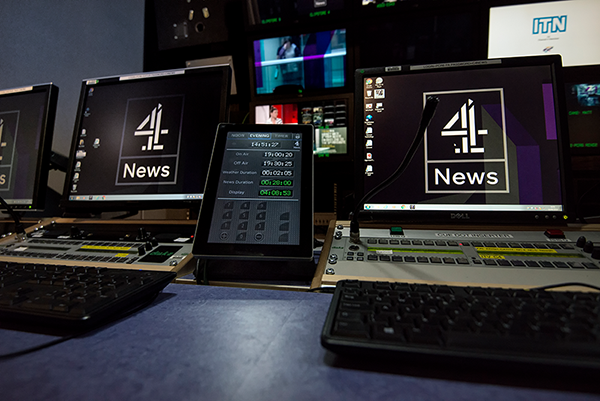 According to Collett: "We can also run the gallery video to show what's going on inside and outside the studio – none of which we anticipated being able to do when we installed IDS. The system is flexible and user-programmable, which enables us to configure the system to do precisely what we want."
Global Business Director for IDS Reuben Such said: "It has become a fairly common theme with IDS that initial interest in the system is driven by the need for a single function such as timing, control, monitoring, or others that we offer, but becomes so much more once its flexibility and ease of use are discovered. Our approach, which is quite different from the syntax-based computer programming norm, enables customers to easily build a system that essentially becomes bespoke and very easy to use."
Collett says: "Anyone can learn to use IDS in a few minutes. It just works. IDS generally makes our work flow much smoother."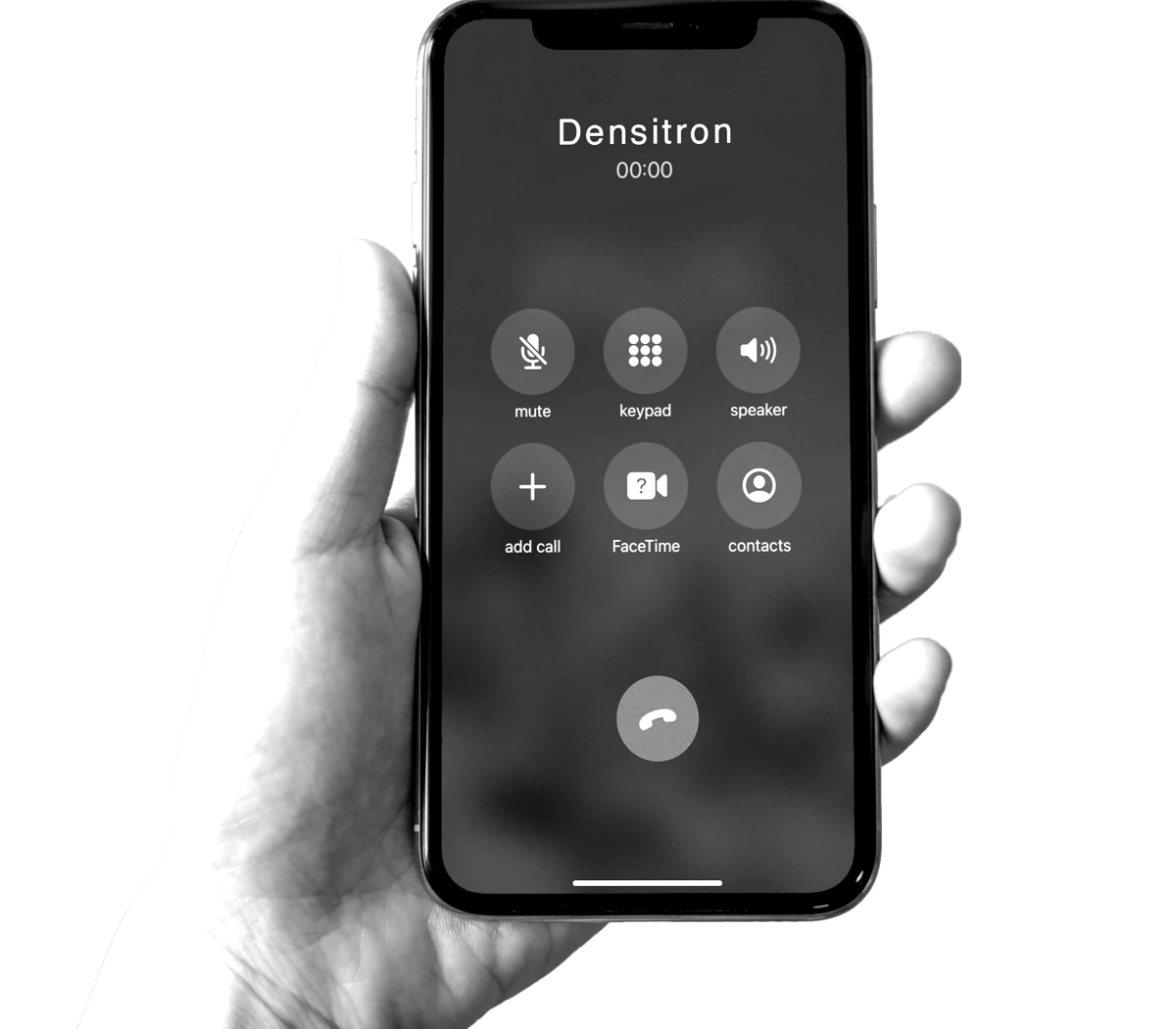 Contact us
For more information about Densitron or any of our products and services please contact one of our regional offices or contact@densitron.com
Contact us