MONDAY 04 MAY 2020
Display Technology Selection for Handheld Medical Device Design
Handheld medical devices play a vital role in monitoring and managing healthcare conditions globally. More and more devices are integrating wireless communication and portability, leading to smarter, more intuitive connected devices, wearables and diagnostic tools.
As well as traditional established handheld products, like Glucose Meters, or ECG Monitors, there are now even products enabling Home Medical Examination, Gluten Testing, Pain Relief, Fertility Tracking, and a host of innovative inventions.
Blood Pressure Monitors
Blood Pressure Monitoring has become an established market sector, with many manufacturers offering multiple products. Wireless BPMs are highly portable, and they attach to your upper arm, use smart technology to record, and monitor your blood pressure, and include increasingly compelling options for smart user interfaces.
Glucose Monitoring Systems
Smart, portable glucose monitoring systems let you measure the glucose levels in your blood whilst you go about your daily activities. Smartphone connectivity has enabled patients to gain confidence, knowing they can respond to peaks and troughs quickly and relay information to a healthcare professional.
The benefit of testing glucose levels remotely is that you don't need the usual blood test, so before and after exercise, during restaurant meals, or in any situation where the patient might need to test, they can have the confidence to do so.
Automated Insulin Pumps
Sufferers of type 1 diabetes need to replenish their insulin stock with multiple daily injections or through a catheter. Unlike these manual techniques, the latest automated insulin pump system continuously tracks the glucose levels and then adjusts insulin levels with increasingly less input required from the user.
Portable EKG/ECG Monitors
Portable EKG/ECG monitors assess heart activity used during electrocardiogram tests. While traditional models would display data as graphical lines on paper, the latest compact version includes Mono and Colour Displays and sensors to let you view results in real-time by taking your pulse via your fingers with an accompanying mobile application.
Unlike these manual techniques, the latest automated insulin pump system continuously tracks the glucose levels and then adjusts insulin levels with increasingly less input required from the user.
Design Considerations for Portable/Handheld Medical Devices
Hardware
Given the obvious power constraints of a Handheld device, the embedded processing would usually range from an 8-bit microcontroller to feature-rich systems on chips (SoCs) comprising CPU multi-cores or digital signal processors (DSPs). Design Engineers can combine low-cost GPU processors with 8 Bit Microcontrollers to create a compelling GUI in rich TFT colour without compromising cost and power budgets.
Low-power ARM Cortex-M/A processors are ideal for smaller devices because of their small form factor and minimal power requirements. Complex portable devices that require a graphical user interface and wireless connectivity require powerful processors like Qualcomm Snapdragon.
Portable devices need to be compact and favour a thin, compact display module design. Emissive technologies like PMOLED and AMOLED remove the need for an additional Backlight layer, delivering a solution at under 2mm thickness.
Operating System (OS)
Android and Linux OS have been the preferred choice for most portable medical devices due to their highly customisable and advanced features for computing, performance and power. However, to ensure power and memory optimisation: the OS must be optimised with a small memory footprint. Most real-time operating systems will provide some form of power management techniques that need to be implemented as per the device requirement.
Display selection must also adhere to low-power sleep modes. Most modern display drivers will have ultra-low power modes and the ability to deliver reduced brightness through the use of PWM backlight control or, in the case of OLED technology, simply utilising the correct command or register settings.


Selecting the Optimum display Technology for Medical Handheld Device Design
As a Design Engineer, display selection is a high priority, with the display module most often representing the first, second or third most expensive item on the BOM and presenting challenging scenarios for power consumption and ambient light reflection.
Densitron has a broad portfolio of compact, small form factor display technology, ranging from PMOLED to Transflective TFT solutions. Each category has its merits and demerits, summarised on the next page for quick comparison.
Ultimately the onus is on the Design Authority to find a suitable compromise between cost and performance whilst meeting the power budget and balancing functionality versus the 'wow' factor.
Key design requirements for handheld medical devices will likely focus on:
Form factor
Power consumption
Cost
Interface complexity
Sunlight Readability
Contrast Ratio
Typical Brightness
Resolution
Viewing angle
Longevity of supply
Reliability
Colour vs Mono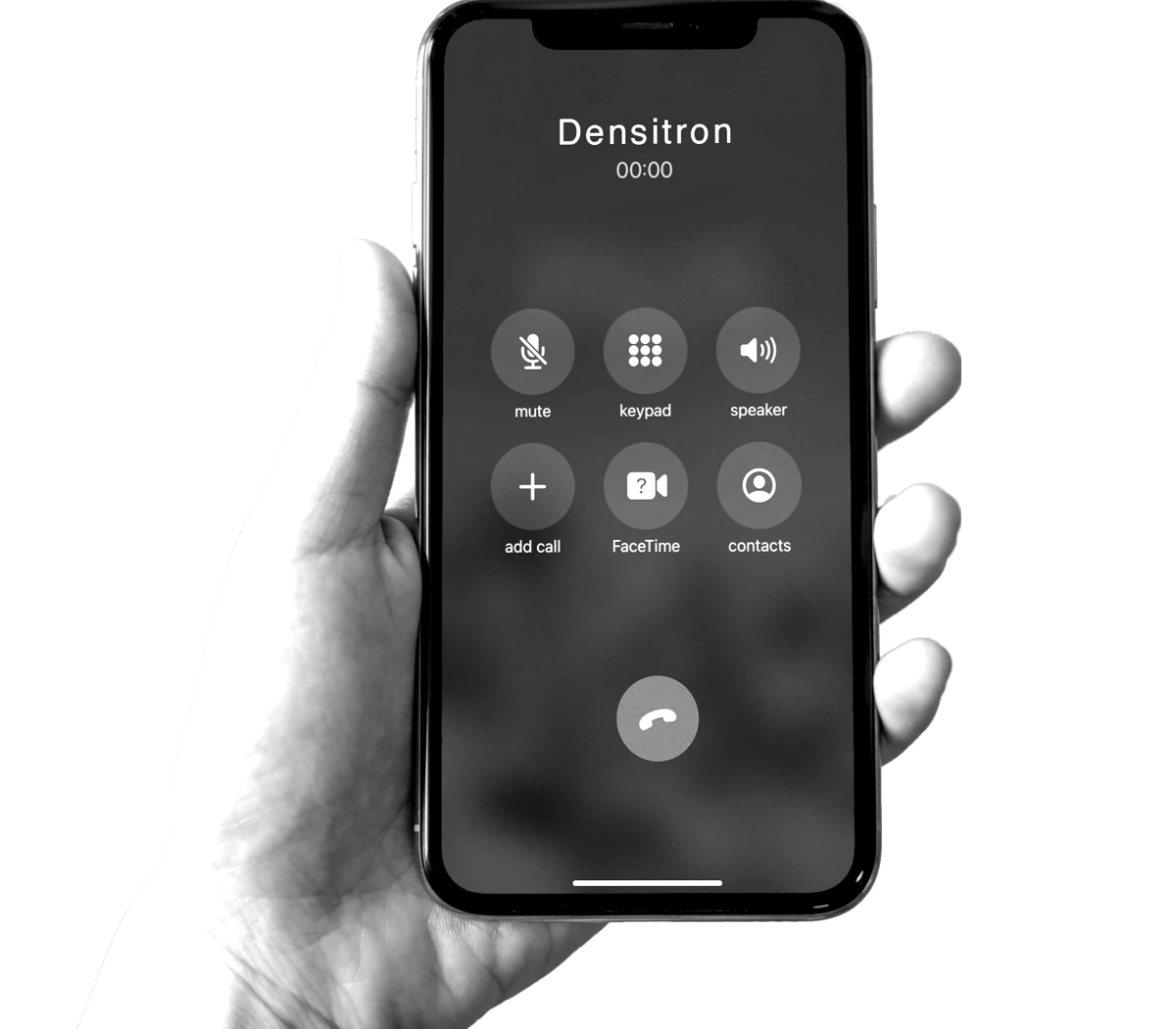 Contact us
For more information about Densitron or any of our products and services please contact one of our regional offices or contact@densitron.com
Contact us